The Vapor Place is a 21+ Establishment. Valid I.D. required to enter store.

WARNING: Some products contain nicotine. Nicotine is an addictive chemical.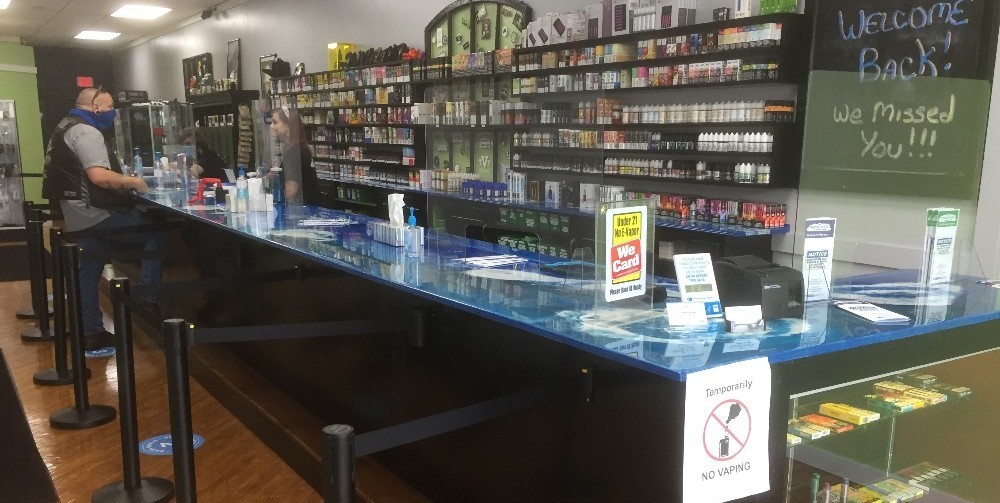 The Vapor Place is a vapor lounge located in Norwich, Groton and Uncasville Connecticut.
We have a huge selection of e-liquids, CBD and vapor accessories for sale.
Click here to browse our e-juice menu online.
Our products are not intended to diagnose, treat, cure or prevent any diseases or addictions.
Any information and/or statements made are for educational purposes only and are NOT intended to
replace the advice of your health care professional. By purchasing our products, you agree to
use our products at your own risk and affirm that under no circumstances will The Vapor Place be
held responsible or liable, directly or indirectly, for any loss or damage that is caused or alleged
to have been caused in connection with use of, or reliance on any products on this site or at our stores.